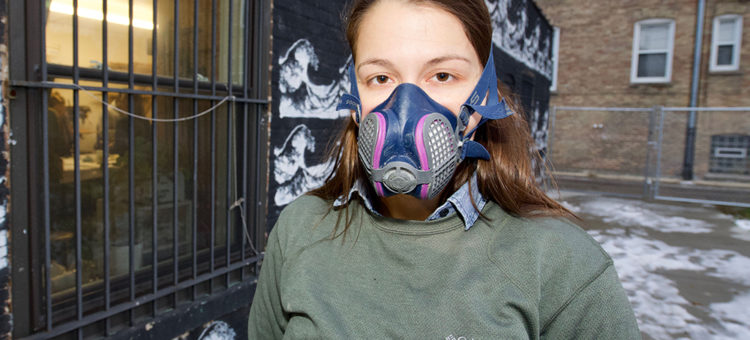 Artist Behind EXTRA Projects' Latest Installation Encourages Experimentation
December 12, 2019 | by Hannah Magnuson | LoganSquarist
Those who gathered at Rebecca Tanda's artist workshop last month were in for an artistic experience of their own.
Tanda, 25, is a Chicago-based artist whose latest installation is showing at EXTRA Projects (3551 W. Diversey Ave.) through Dec. 15. She conducted her first artist workshop for the public on Nov. 17, which she structured as a dynamic and experimental working session, rather than a belabored PowerPoint deck.
"I find artist talks boring and hierarchical," Tanda told the workshop class of seven. Instead, she opted to play a soundtrack of soft rain and give each attendee a block of oil-based clay and uninterrupted work time.
She labeled the workshop as "experimental mold-making" and guided attendees through a series of prompts meant to unlock both creativity and intentionality. At the end of the three-hour session, she poured plaster over each of the molds. Once dried, participants could excavate the sculpture created by their mold's negative space and take home their creations.
Photo credit: Tom Vlodek, LoganSquarist