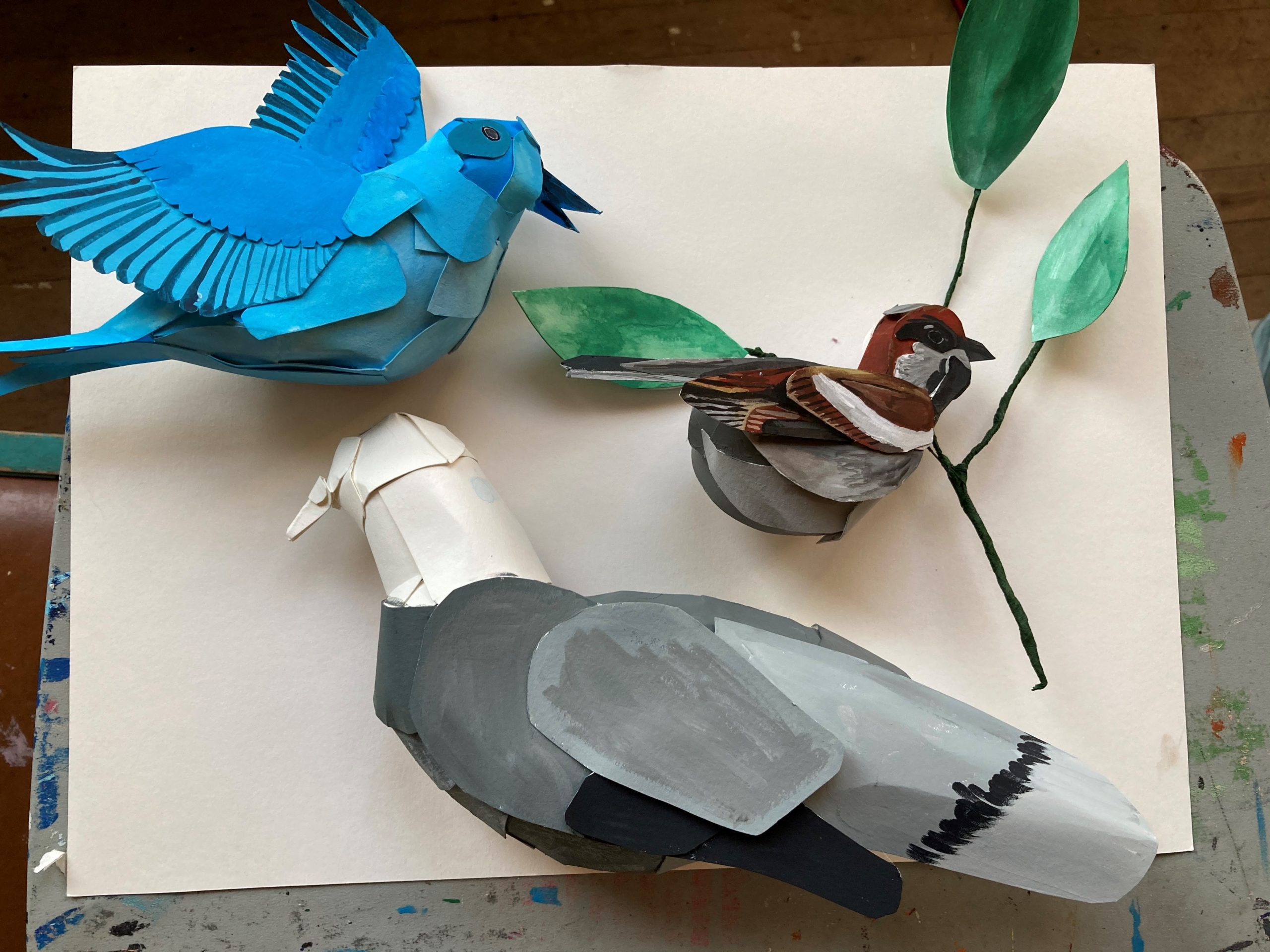 Cicada Cupcake, Anyone? Avondale Bug Bakery Is Actually An Art Project To Highlight What Could Happen Due To Climate Change
December 28, 2020 | by Mina Bloom | Block Club Chicago
AVONDALE — You may have heard the buzz about a new bakery in Avondale. Signs in the window promise cicada cupcakes and "high-efficiency" cricket protein powder.
But bad news for adventurous eaters on the Northwest Side: Patisserie Sauterelle is a fake.
Longtime friends and collaborators Katelyn Patton and Beth Reinke created the sham bakery at 2843 N. Milwaukee Ave. as part of an art installation exploring what businesses could exist in the future as climate change takes hold.
Patton and Reinke created three installations along Milwaukee Avenue curated by EXTRA Projects, an art space in Logan Square. The other two are a fake butterfly store at 2808 N. Milwaukee Ave. and a fake wilderness supply shop selling genetically modified birds at 2912 N. Milwaukee Ave.
The fake bakery imagines how climate change could affect the world's water supplies and how that, in turn, impacts agriculture.
"We were thinking about how in the future there probably will be a lot more insect-based foods as we run out of water, as people's ideas of what they're comfortable with" shift, Patton said.